I'm building a new node for the man cave to control more LED strip lights, but we'll document the build process along with testing along the way.
First I grabbed a piece of perf board from the cupboard and soldered an Arduino Nano to it. Note the breaks in the track between the Arduino pins, these were done with a 4mm drill bit.
I mount the radio on it's own header pins (due to problems in the past), as these are in a 2 x 4 arrangement I need to cut the tracks to avoid shorts as shown below.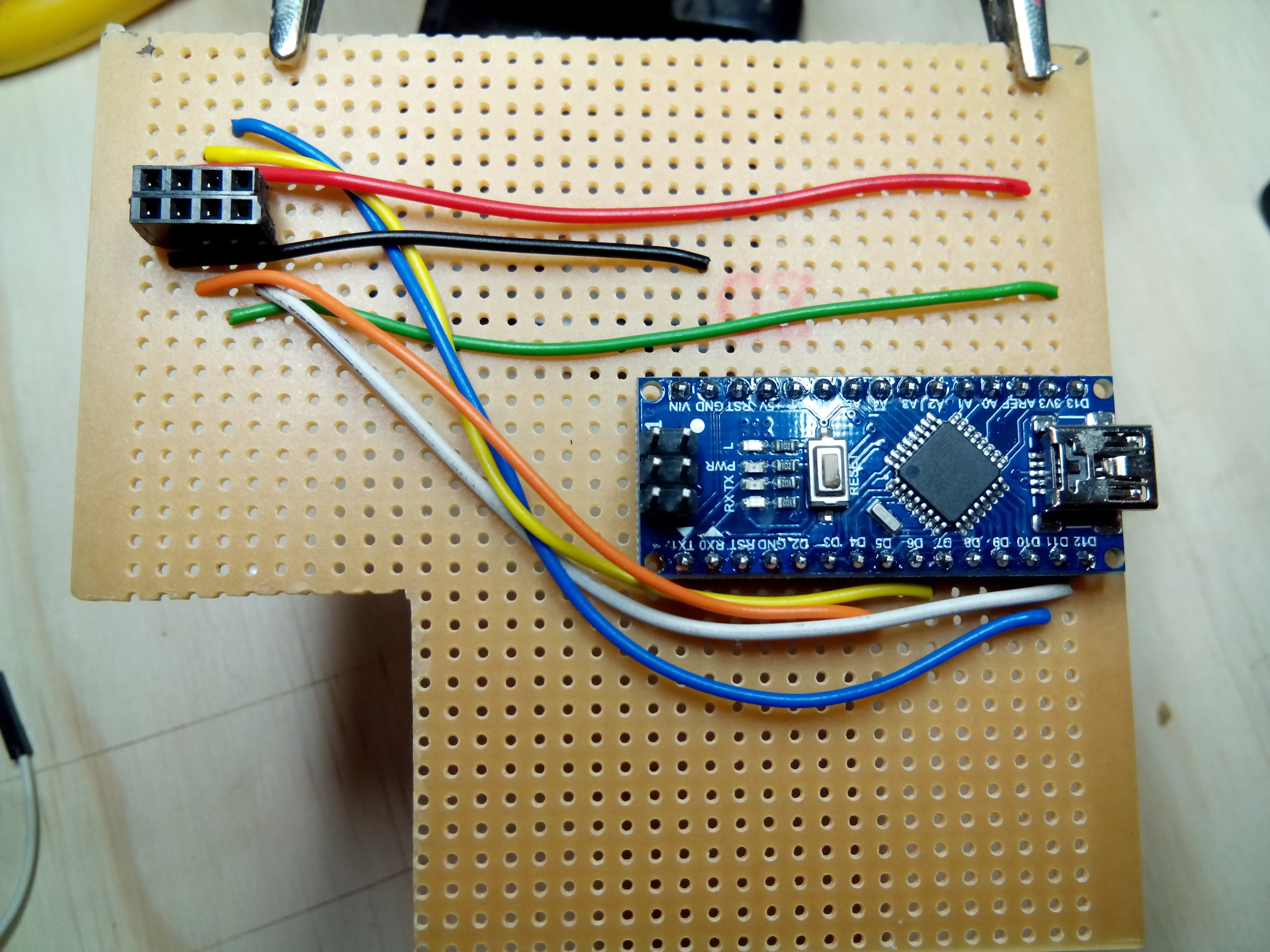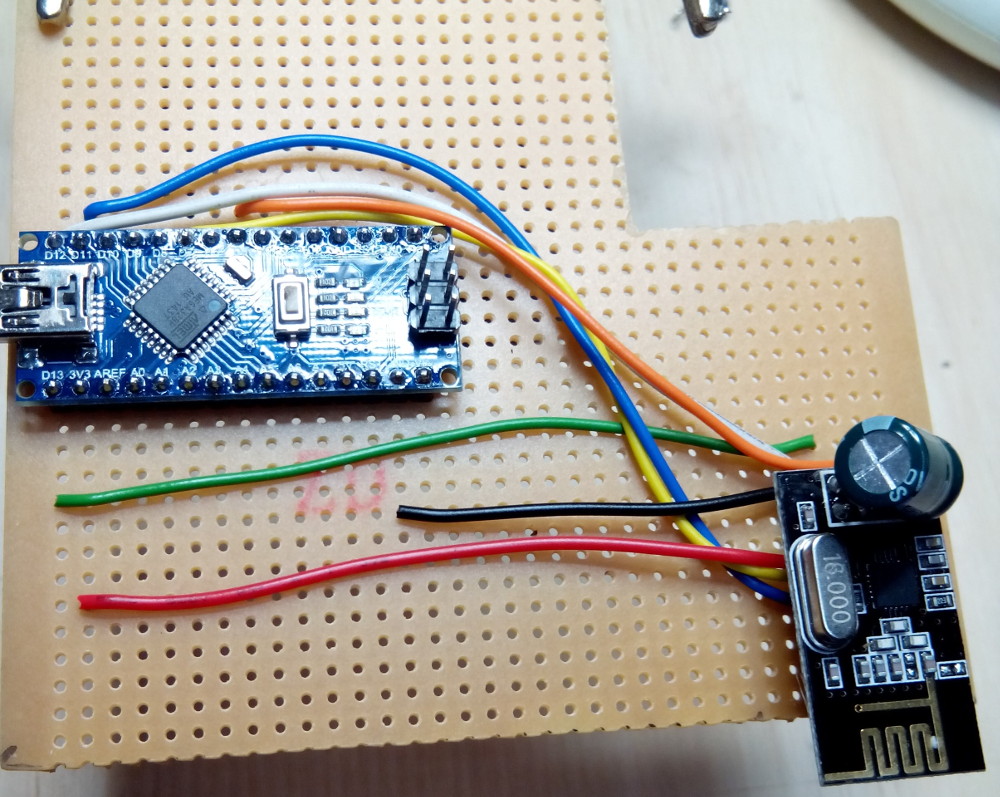 Now that I've got this far I like to check that everything is working properly, ie. no 'check wires' or 'radio init failed' messages.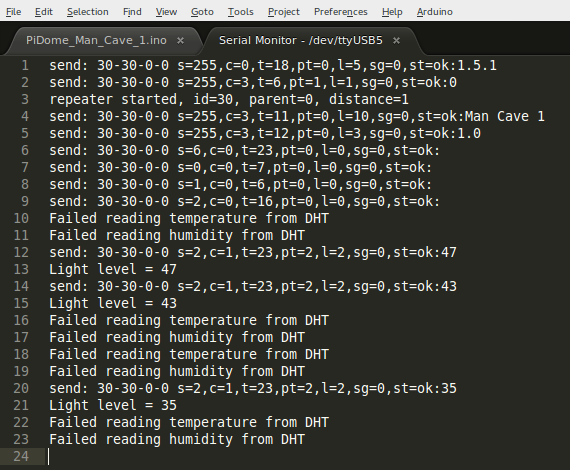 Now let's mount the DHT11.
Now let's hook it back up to the serial monitor and check that the temperature and humidity are being reported.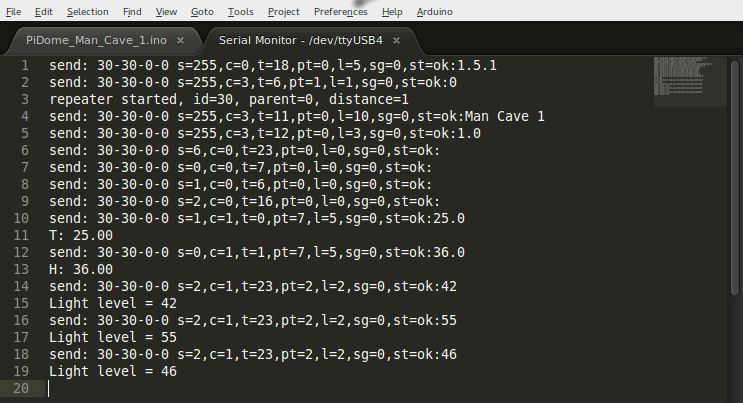 As can be seen from the output, the DHT11 is reporting temperature and humidity to the processor.
Now let's add the LDR, I usually mount them in a header to allow for later extension of the leads whenever the sensor node is finally mounted.
I'm using analogue pin A7 for the LDR as it's close proximity to the +5V and GND make wiring a snap. There is a 22K resistor in series with the LDR and pin A7 connects at the junction of the resistor and the LDR.
Right, let's plug it into the serial monitor once again and we should see the LDR reporting values.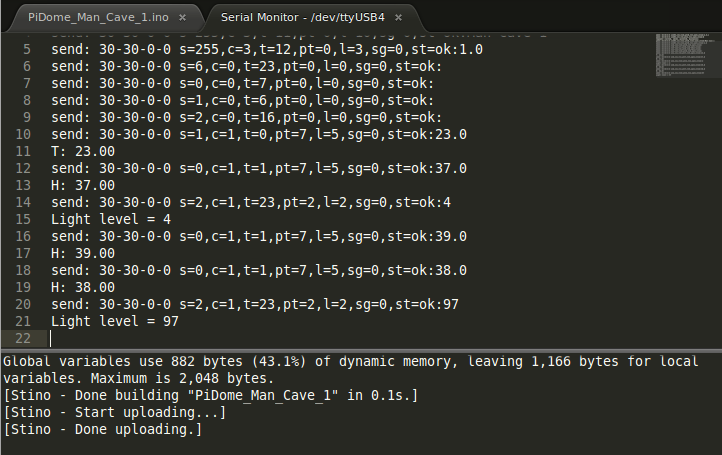 As can be seen from above the light level is being reported, the light level of 4 being almost dark and the level of 97 was with a light shining directly on the sensor.
The next parts will detail the code running on the sensor and the steps required to integrate it with PiDome.
No feedback yet